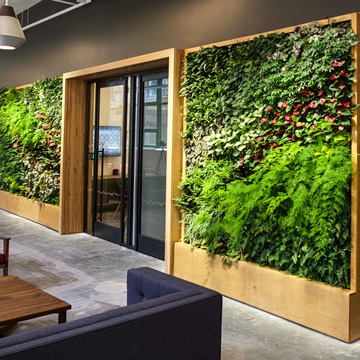 Living Wall Art – The shape of things to come?
Are Living Walls the shape of things to come in a more natural, healthier environment? We would like to think so!
So much can be achieved by transforming a wall in to a living art piece, not only is is striking to look at but it will stop customers in their tracks and bring them through the door.
It's a complete win, win, your staff will be healthier and your business will thrive!